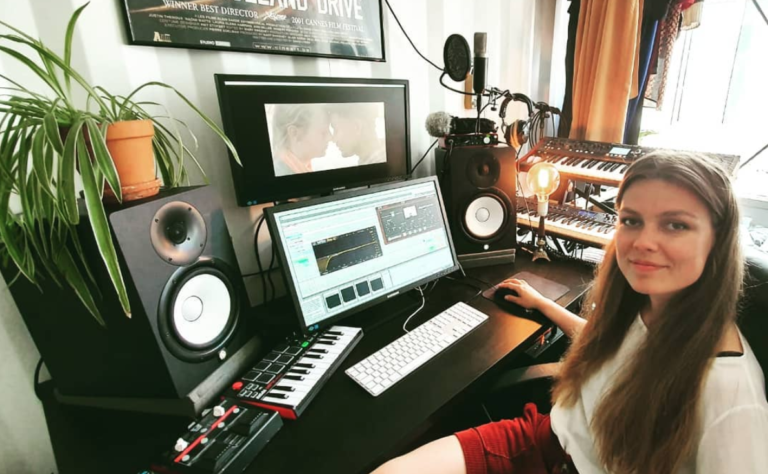 I'm a passionate freelance sound designer and composer based in Copenhagen/Denmark. I have a Bachelor's Degree in Sound Design from Sonic College and work with sound and music for film. Currently I'm doing a Master's Degree in Film Composition at The Danish National Academy Of Music (SDMK).
I focus on the story-telling potential in sound and music and how to shape and blend the sonic elements to support the story and atmosphere of the movie.
On Sonic College I specialized in sound for film, and have since then gained a lot of experience in working with sound design and music for various film projects, including feature films, documentaries, commercials, animation films and short films.
I had an internship at Lyd Til Film Aps, with sound designer Morten Green, (R, Kapringen,
Journal 64
) 
and I wrote my bachelor assignment about "Tension In Film Music And Sound Design". 
I won the Ekko Short List Award for "Best Sound Design 2019" for my work on the horrorfilm "Nøcken" by Nicolai Haugaard.
If you in any way feel attracted to my profile, don't hesitate to contact me. 🙂 You can involve me in your ideas at any level in your project!
Advanced audio editing, including audio repair to make the dialogue sound smooth.
High quality field recordings tailored to personify the sound of the film.
Creative sound design to express the emotional tone of the story.
Specially developed music to support the emotional atmosphere of the story.
Recorded and performed foley to make the characters of the story come alive.
Blending dialogue, sound design, music and foley together in a suitable mix.